Certified Diamonds & Certificates
Types of certificates and lab reports available
All diamonds supplied in our jewellery are 100% natural, earth mined and none treated. Our diamond jewellery is conflict free and will be supplied with a certificate of authenticity which doubles as a certificate for insurance replacement. Selected items are laboratory certified, If an item of jewellery is provided with a laboratory certificate this will be clearly stated on the product description.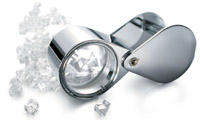 Example of the Lloyds Family Jewellery certificate
Our certificates declare the following: We confirm that all items of jewellery specified in this document are authentic. All materials used are genuine and all metals are hallmarked. Diamonds supplied are conflict free and all gemstones are non-synthetic. Value stated is based on price current at the under mentioned date.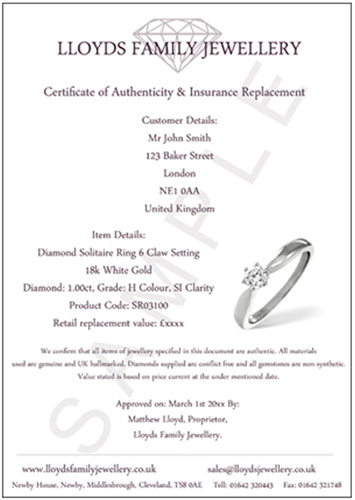 Why are some items not supplied with a Laboratory Certificate?
Many jewellery items on our website are not provided with laboratory certificates. The reason being is that this will increase the price of the jewellery item, in a bid to offer low prices on high quality diamond jewellery we offer our own authenticity certificates free of charge. Items with lots of small diamonds may also not come with a certificate as laboratories have limits on the size and number of diamonds to be certified in a single piece.
If you would like a laboratory certificate we may be able to send your jewellery to be certified at an additional cost. Fees vary depending on the type of certificate required and the number of stones to be certified (20 diamonds max). This service takes approximately 7-10 working days.
We supply certificates from a number of Laboratories
EDR jewellery report; supplied with most of our 18k and Platinum jewellery.
Anchorcert Certificate; supplied on request, charges apply.
GIA and IGI certified diamonds can be supplied on request.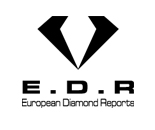 EDR recognises the need for concise jewellery reports. The EDR Jewellery Report is presented on a concise, smart credit card. The purpose is to provide a detailed description of the article of jewellery. This includes the diamond colour, clarity, carat weight and further details of the content of any precious metals. To further identify the item, a photograph is provided.
This Jewellery report, which is issued by EDR, makes no warranty or guarantee regarding the diamonds described in the report. The report represents the professional opinion of its organization, but doesn't reflect the financial value of the diamond.
The diamonds described have been examined in the workshop of EDR by our professional staff with the most exact instruments which are available in the industry. All gemstones are evaluated in their mountings which can obscure overall conclusions and thus the results expressed have been examined only to the extent that that mounting has enabled us to do so.
These reports are ideal for professionals and consumers who desire a permanent record of the actual identity, authenticity and quality of a particular article of jewellery. This service has come to be invaluable to our retail and online partners adding value to products and peace of mind to consumers who have confidence in purchasing a jewellery piece that has been summarised by an independent organisation.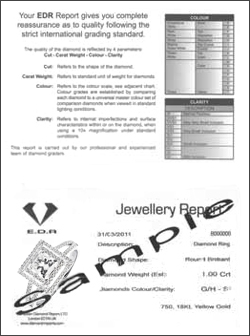 ---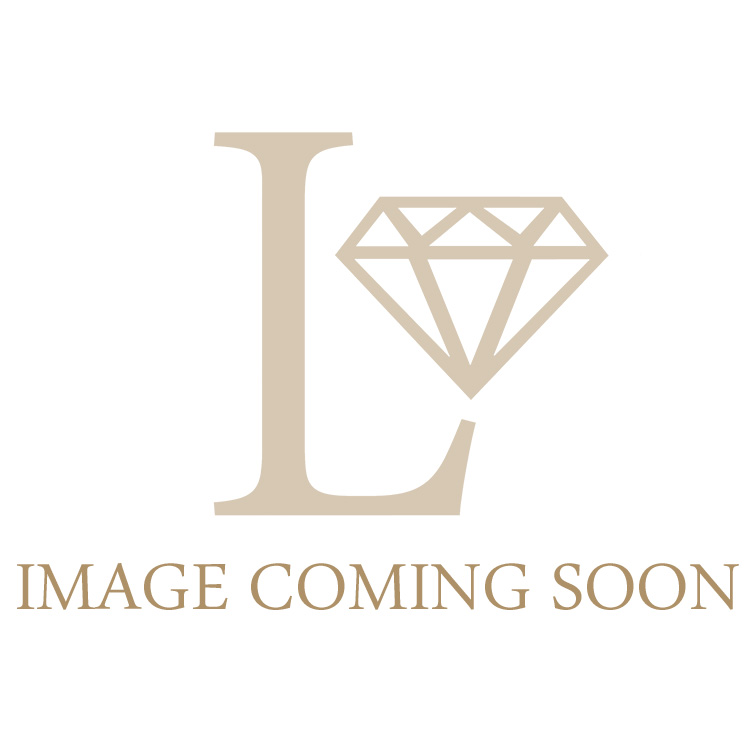 AnchorCert is the only UK based Diamond and Gemstone Certification, Grading and Testing Service which is backed by the professional expertise and experience of The Birmingham Assay Office.
AnchorCert Diamond and Gemstone Certification is provided by highly qualified Gemmologists and Diamond Graders from its Centre of Excellence in Birmingham. The Birmingham laboratory is the first UK diamond certification service to receive accreditation to ISO 17025 from UKAS. AnchorCert provides independent, expert reports and certification of diamonds and precious gemstones to the UK jewellery trade.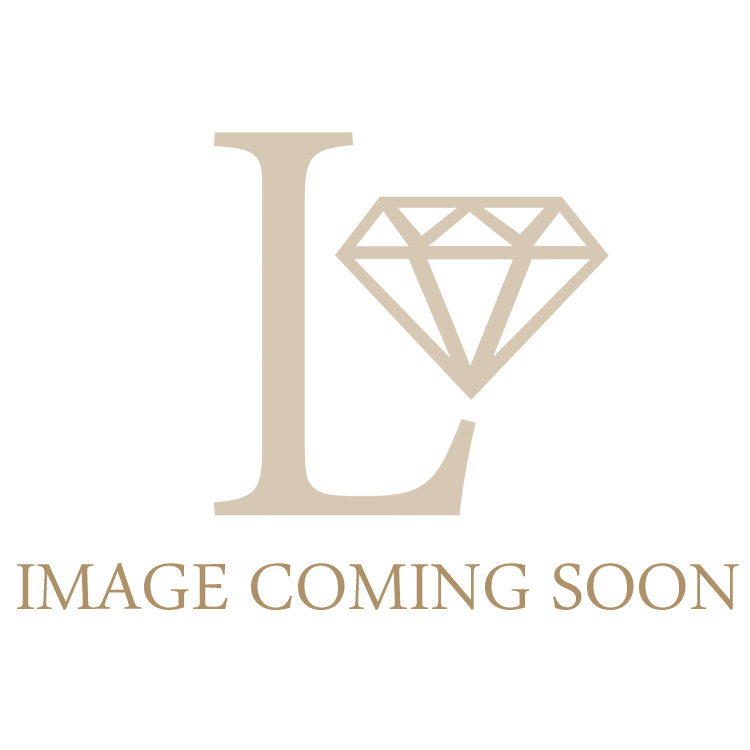 ---
Each diamond is scientifically analysed by several gemmologists who use their experience combination with state-of-the-art equipment to produce an accurate description of the characteristics of the diamond and the quality of its cut. With its detailed information presented in understandable language, the different qualities of a diamond can be truly appreciated.
The IGl Diamond Report is essentially a statement attesting to the authenticity of a diamond and provides a reliable and accurate report of its identity and grade based on an internationally recognized system.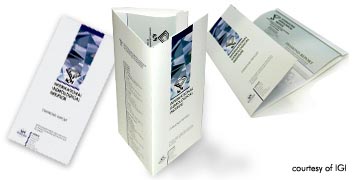 ---

For more than 50 years, fine jewellers everywhere have considered the GIA Diamond Grading Report the premier credential of a diamond's authenticity and quality.
The GIA Diamond Grading Report includes an assessment of a diamond's 4C's – colour, clarity, cut, and carat weight – along with a plotted diagram of its clarity characteristics and a graphic representation of the diamond's proportions. For standard round brilliant cut diamonds falling in the D-Z colour range, the report also includes a GIA Cut grade.
The GIA laboratory issues diamond grading reports for loose, natural diamonds in the D-Z colour range that weigh 0.15 carats or more. GIA Diamond Grading Reports are not issued for synthetics, simulants, mounted diamonds or those that have undergone unstable treatments, such as fracture filling or coating. And while reports may be issued for diamonds that have been laser drilled or HPHT processed, these stable treatments are prominently disclosed on the report.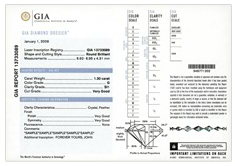 ---
www.diamond-reports.com | www.anchorcert.co.uk | www.igiworldwide.com | www.gia.edu